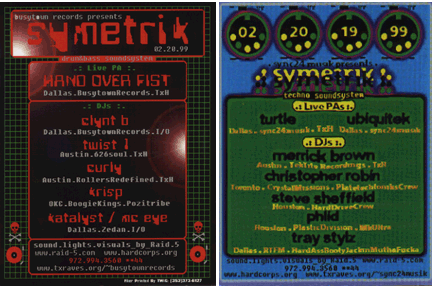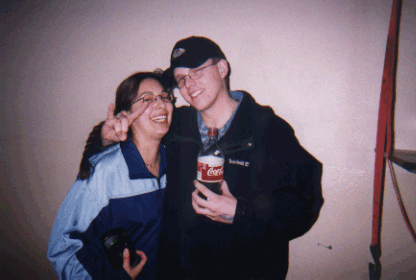 Toy and Merrick chillin' with thier Booze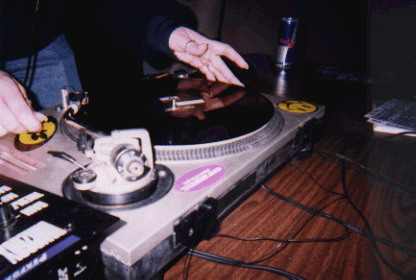 Curly's Hands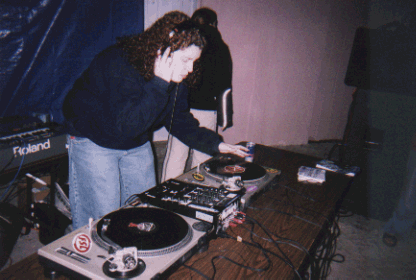 Curly Freezin'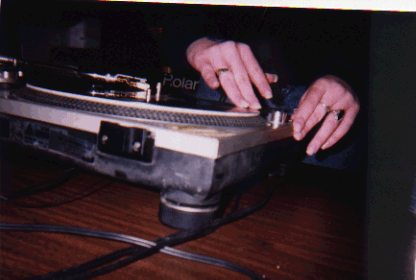 Curly's Frozen hands.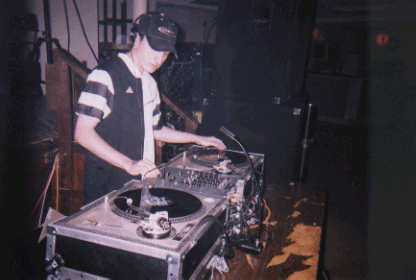 Tray Styles... Wait that's not house musik... THATS GABBER!!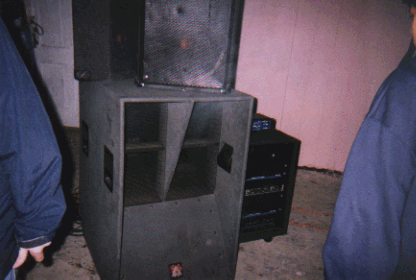 Does Someone Smell Something Burning?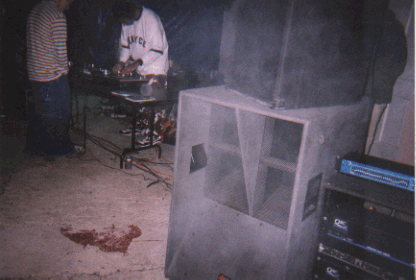 Adrian and the Burning Bassbin.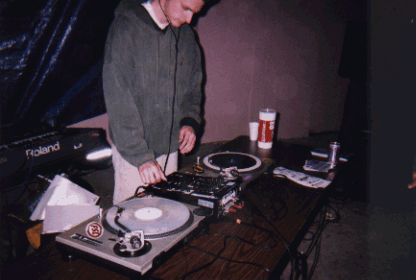 ClyntB takin' control.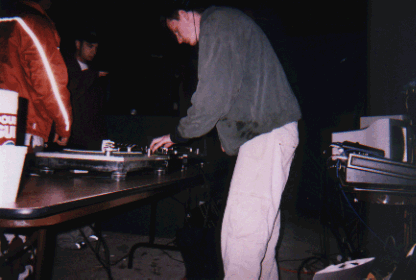 ClyntB with Adrian and Shane (aka Hand Over Fist) looking on.
Christopher Robin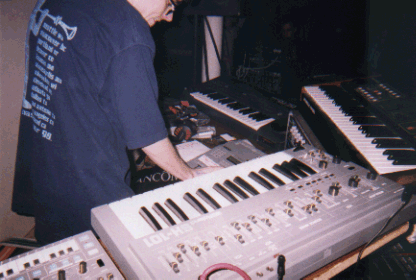 Turtle (aka GOBOT)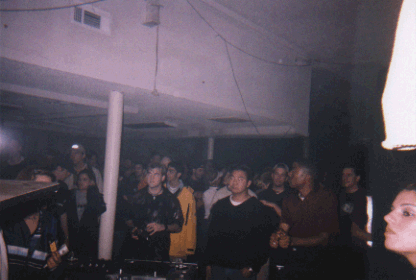 The crowd gettin down to GOBOT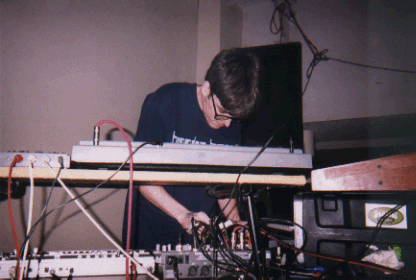 Turtle (aka GOBOT)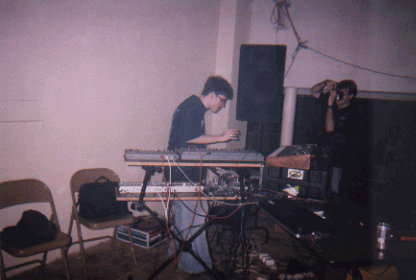 Turtle (aka GOBOT)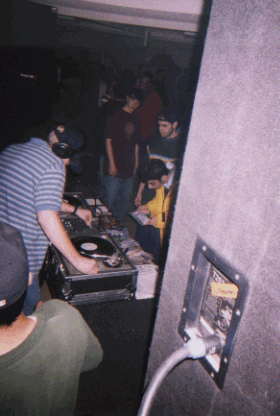 Gettin' down with Mr. Brown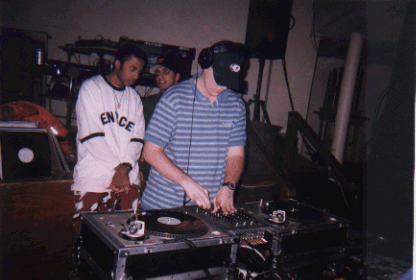 Merrick Brown spinning with Adrian and Minto looking on.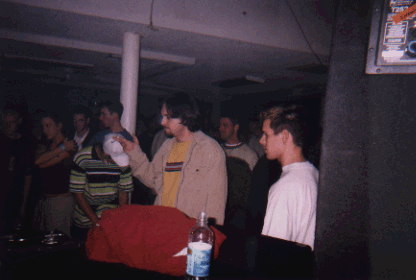 Twist-1 gets down to Merrick's Stylings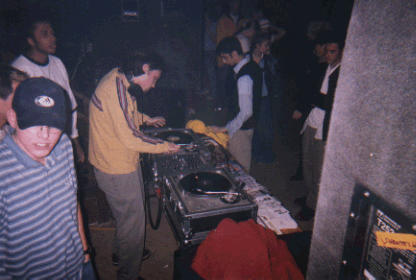 Twist-1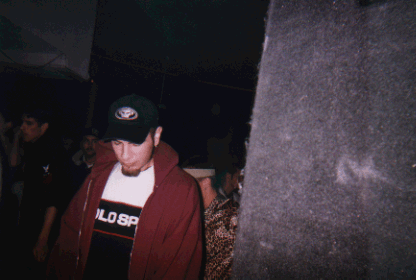 Shane's dissapointment with not being able to play due to the police shutting down the jungle area was channeled into dancing to Twist-1's set.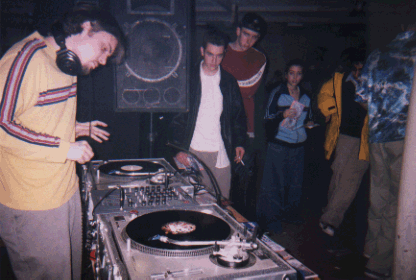 Twist-1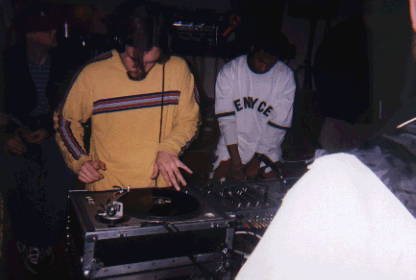 Twist-1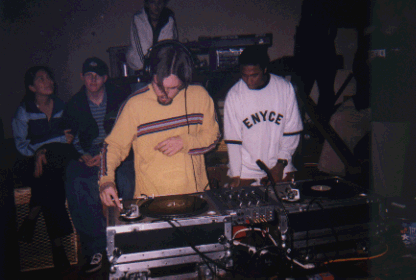 Twist-1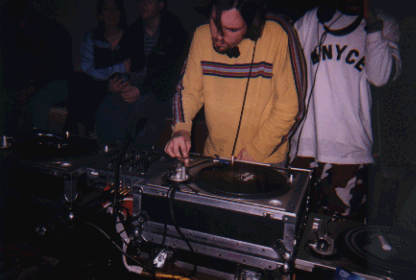 Twist-1 with Toy, Merrick and Adrian looking on.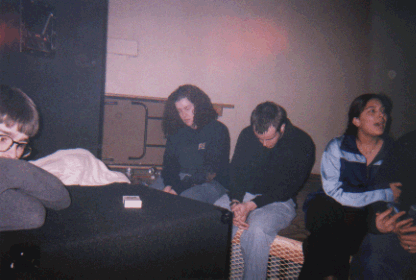 Turtle, Curly, Markw and Toy groove to Twist-1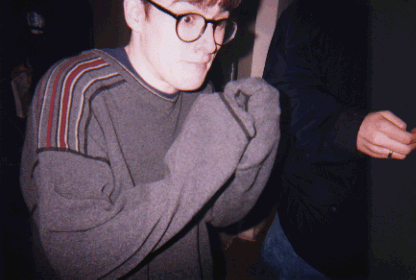 Turtle!!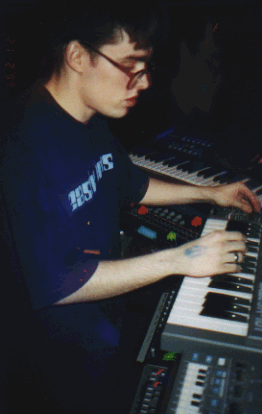 Turtle!!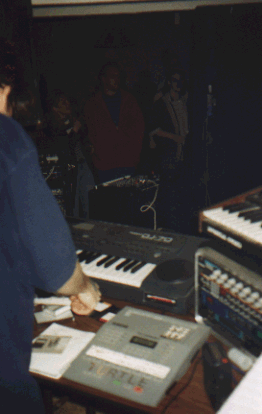 Turtle with gear.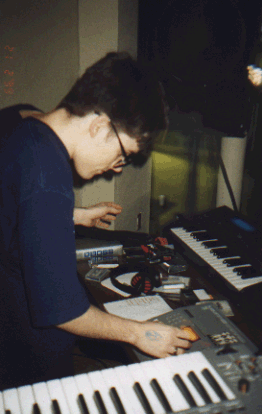 Turtle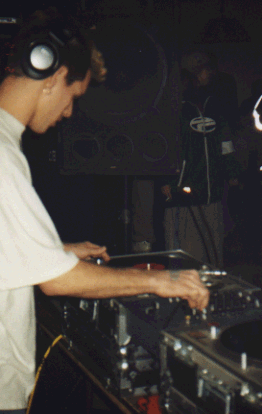 Christopher Robin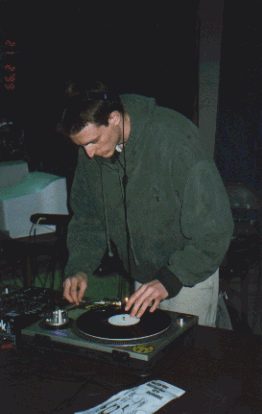 Clyntb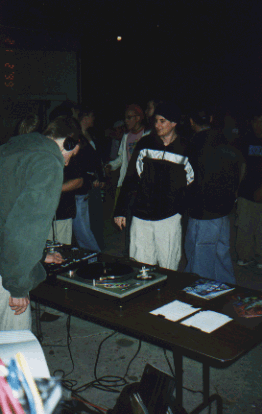 Clyntb with groupies!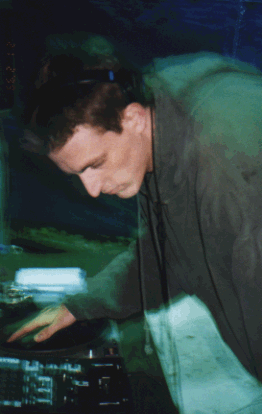 Clyntb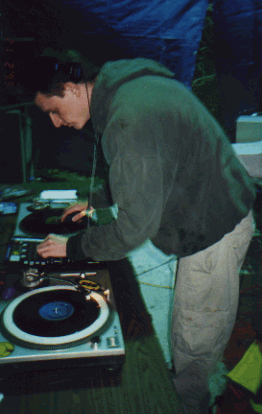 Clyntb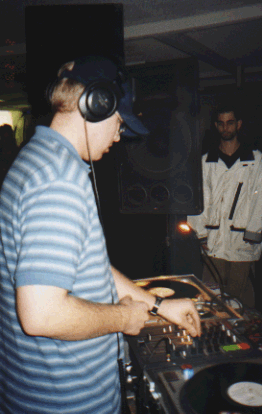 Merrick Brown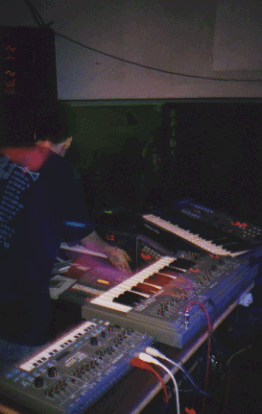 Turtle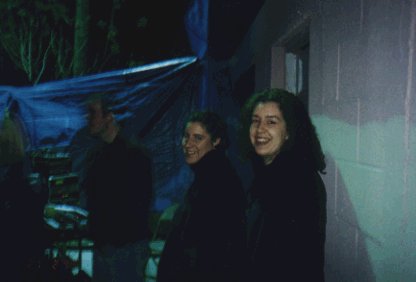 Jenni and Rachel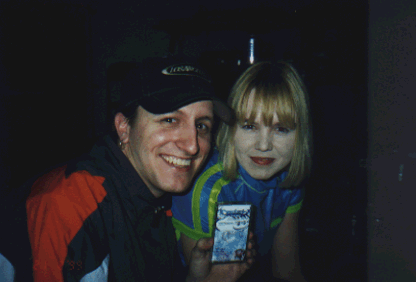 Tray Styles and Anastazia~5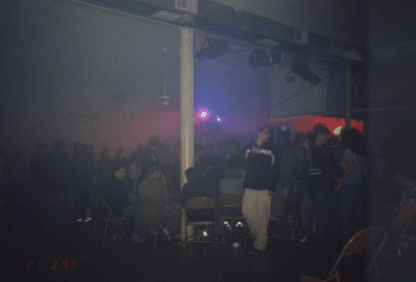 Crowd Shot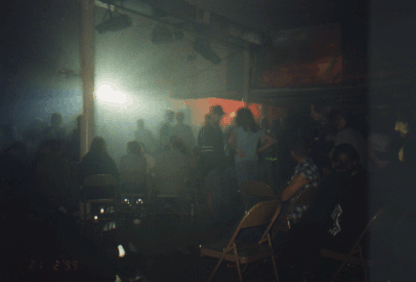 Crowd Shot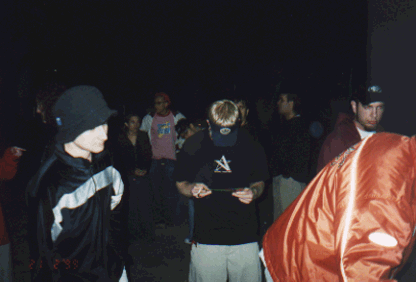 Crowd Shot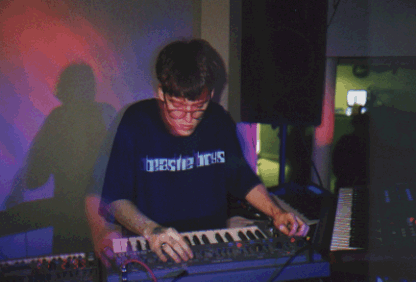 Turtle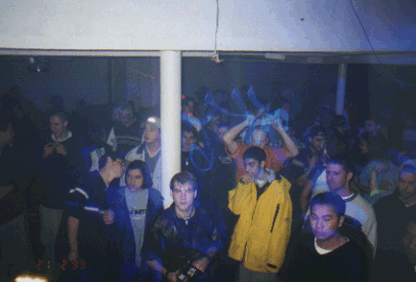 Crowd Shot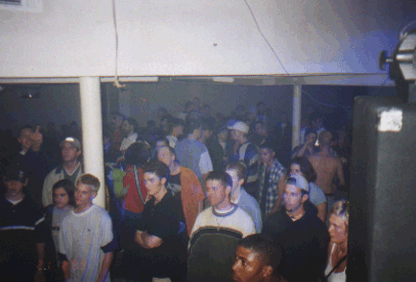 Crowd Shot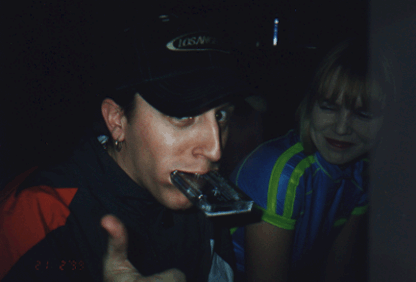 Parting Shot
Tray and Stacy